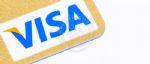 $1,500 Visa Gift Card
Purchase seforim, fly off ad surprise someone, take a well deserved break, donate to tzedoka or save for a rainy day. do you really need us to tell you what to do with a $1,500 Visa gift Card.
Sponsored by Chony and Chanchi Milecki, in merit of all our family and friends who are looking for their mate. May it happen quickly and easily!