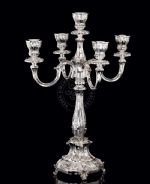 $3,000 Gift Card
Adorn your Shabbos, Yom Tov or Chanukah table with a unique
assortment of sterling silver items chosen exclusively by you from
Elite Sterling's stellar collection.
(Photo is for illustration purposes only)
לע"נ פעסא רחל לאה בת ר' שניאור זלמן ע"ה

לעילוי נשמת מנחם מענדל בן ר' מאיר שלום ע"ה

לע"נ הבחור התמים שלמה שלום בן חיים יהודה ע"ה ברשבצקי
whose memory continues to live on through his parents,
brothers, sisters, nieces, and nephews. He is truly missed
and will always be remembered.